Sprint Touch Pro2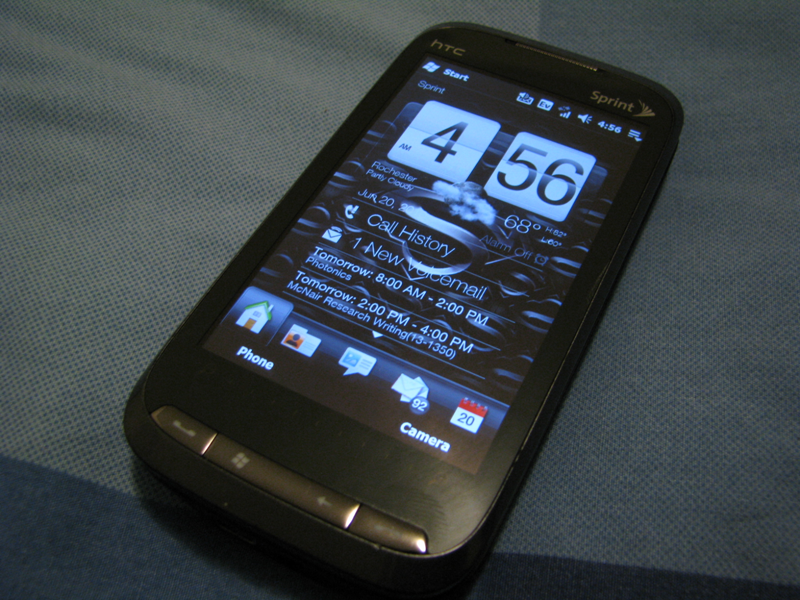 After almost 2 years of using the Treo 800w, I've finally upgraded to my ideal device. The Treo 800w was a great device from a hardware layout perspective. It was quick, customizable and accessible with the multiple buttons and instant-access keyboard. The problems, battery life, lack of a headphone jack and buggy software, though outweighed the many benefits. My cousin recently got a HTC EVO 4G so I took the opportunity to utilize his Touch Pro 2.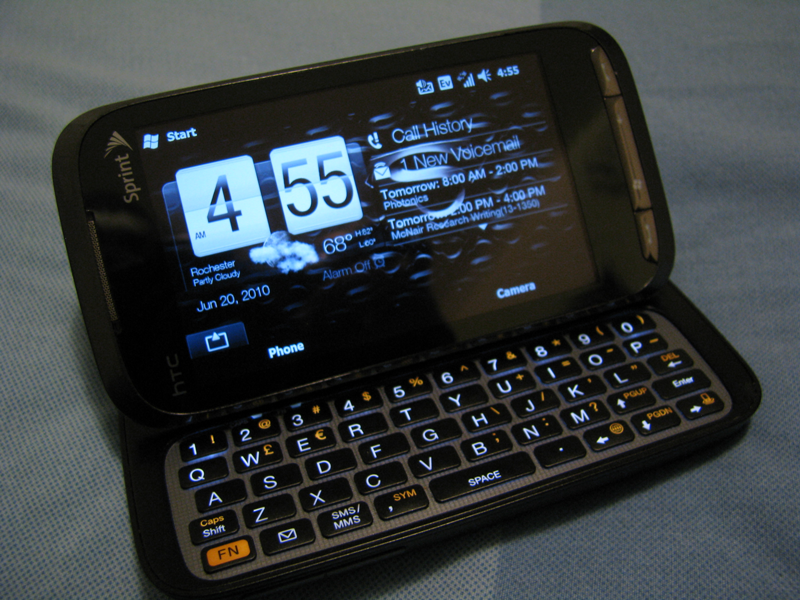 First off, I love this device. As I said earlier, it was my ideal (dream) device.
3.6″ WVGA 800×480 resolution, tilting screen (Yes, the tilt is important for long video watching)
Large and very usable keyboard
Great battery life� (removable 1500mAh battery)
Soft, flush, responsive and resistive touchscreen (I actually like styli) [styli are the plural of stylus]
3.5mm Headphone Jack (only on CDMA versions of Touch Pro 2)
Dual Speakers (loud and clear music playback)
SIM Card slot for World phone services (can be modded to use on T-Mobile USA or AT&T)
Expandable microSD card slot
Custom ROMS available [currently using SuperROM]
Can run working versions of Android (still buggy though)
The list can go on. The Treo 800w had customization options but I've done more with this phone than I've ever done with the Treo 800w but because of its depth and the community surrounding it.
I'm going to try and record new videos on finding and setups I've touch with my Touch Pro 2 and update this post. Stay tuned!
June 13, 2010
[youtube]http://www.youtube.com/watch?v=fGIp3j0VutQ[/youtube]
June 20, 2010
[youtube]http://www.youtube.com/watch?v=8S-faTDbRt4[/youtube]� **** Still uploading as of 5AM EST June 20.****
One Response to Sprint Touch Pro2