Asus EEE 4G vs. Apple MacBook Air
I was browsing the web to see if I could find a photo comparison between these two machines and could not. So what was the first thing I did after I got my EEE, I got myself a photo comparison.
While everyone knows that the MacBook Air is going to be larger than the EEE as well as thinner, I don't know if people realized how these devices look side by side. See for youself

.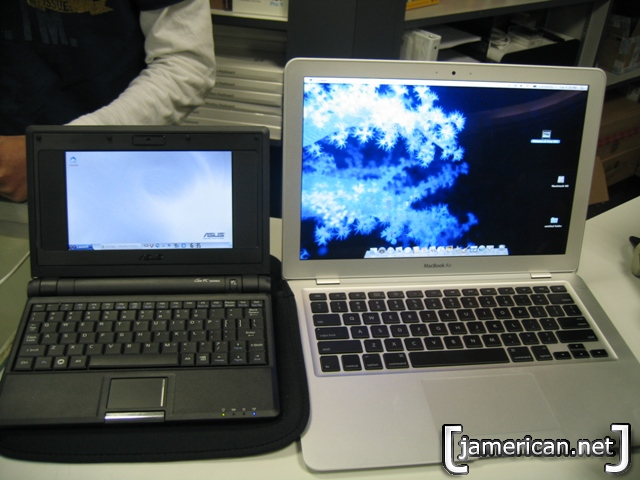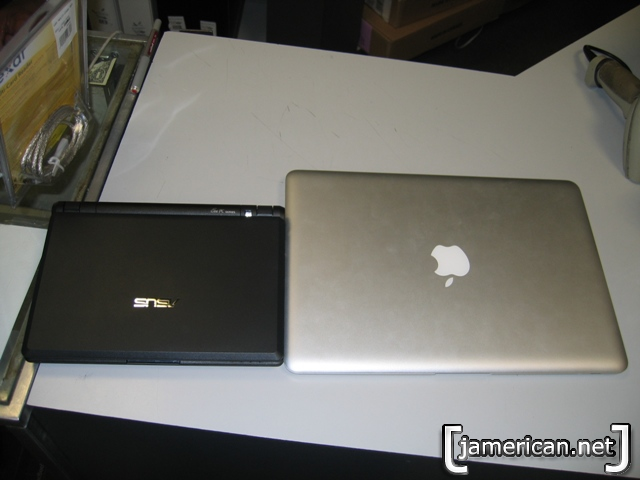 JAmerican
2 Responses to Asus EEE 4G vs. Apple MacBook Air