Guess what…
(Click for bigger image)
This has been my secret project for sometime. But after weeks of long and hard work, I've finally got it work somewhat smoothly. Music can be played in the background and the device moves much quicker than that of PocketTunes running. The 312MHz processor on the TX makes the visualization move smoothly as well. Being that the TX's processor does not dynamically change like the UX's HHE processor, Media Launcher is always running in 312MHz. I've only gotten the music part to work. The movie part does not work at all. Still need to work on it. But that this would be a nice addition for other Palm users and CLIE converts. Enjoy

1) Backup Palm T|X First
2) Download MediaLauncher for TX Fix
3) Extract MediaLauncherTXFix.prc file first. Copy to SD card then to Internal Memory using File Explorer. You can also Hotsync this file. Run this on your TX before installing other Media Launcher files!
4) Then proceed to copy the rest of the files to your SD card then to your Internal Memory using a File Explorer.
5) Enjoy!!
Do the steps in this order or it will not work!!
EDIT:
APRIL FOOLS DAY!!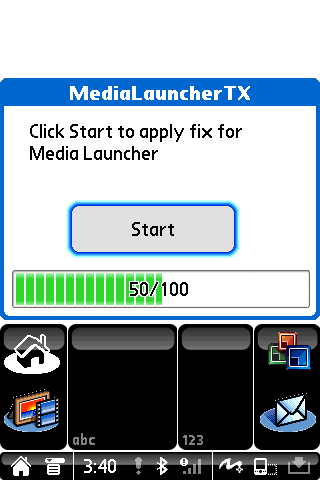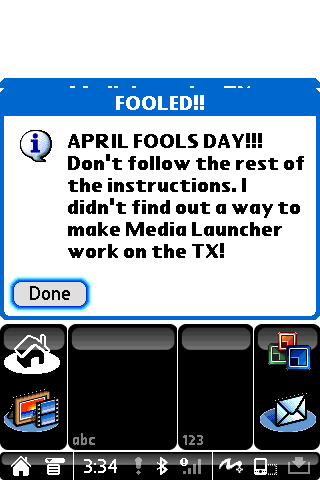 This turned out to be a really great prank. Although I know I disheartened a lot of CLIE converts and regular Palm users, it was funny as hell.
I programmed this application using HB++.
The Graphic Progress Bar was provided by Dmitry's ProgressBar Library.
The XP theme progress bar images were created by me.
It took me 3 hours since I got the idea, at 4PM on April Fools Day, to program, debug and release it. But it was worth it. I am still amazed how much conversation come out of it at 1src.
JAmerican