Today at the Rochester Institute of Technology, Steve Wozniak came to speak about his book, iWoz. His talk was one of the most amazing and interesting ones that I've been to. Woz went on many tangents which led to RIT staff having to cut it short due to time constraints. If not, I believe he would have went on for several hours which I wouldn't have minded at all. One student, apart of the Robotics club, asked Woz if he would stay in contact with them for tips and suggestions. Woz whole-heartedly agreed to do so. Which led to an applause. I was shocked to say the least.
Once the event was over, I raced over to the Bookstore where he would be signing his book. I ended up being 3rd to 6th in line due to people kept cutting in front. The end result is an authentically signed PowerBook G4 by Steve Wozniak. If you don't believe me, I've got pictures to prove it

. While blurry due to my shaking hands, they are definitely proof. Pictures were ironically taken with a T-Mobile Dash running Windows Mobile 6.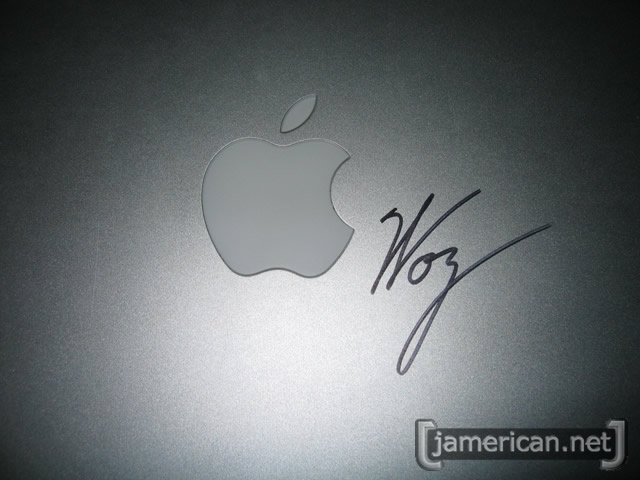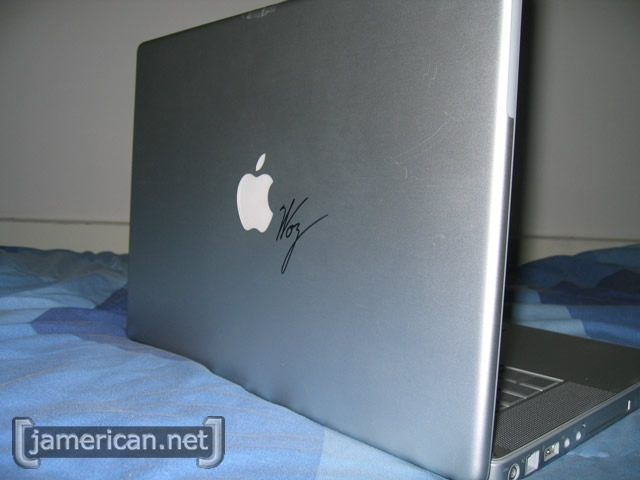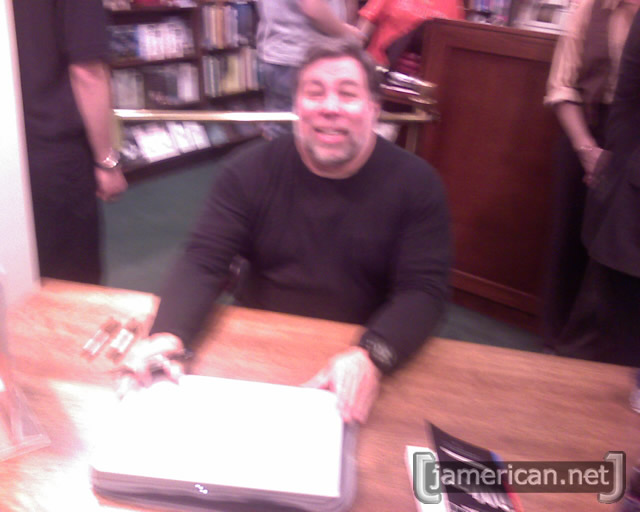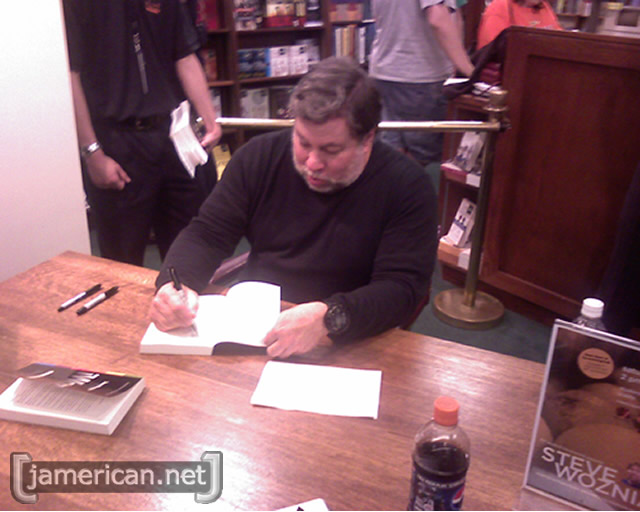 JAmerican